Cheese is just the beginning
Discover a marketplace filled with Sonoma's tastiest delights
A One-Stop Shop
for Sonoma cheese, wine, and smoked meat
The iconic Sonoma Cheese Factory has been a purveyor of award-winning cheeses in the Sonoma Valley for 90 years.

Today, Sonoma Cheese Factory is continuing its rich legacy by offering superb cheeses and cured meats, Sonoma County wines from the Sonoma's Best Wine Shop, BBQ from The Butcherman, and other locally-sourced goods.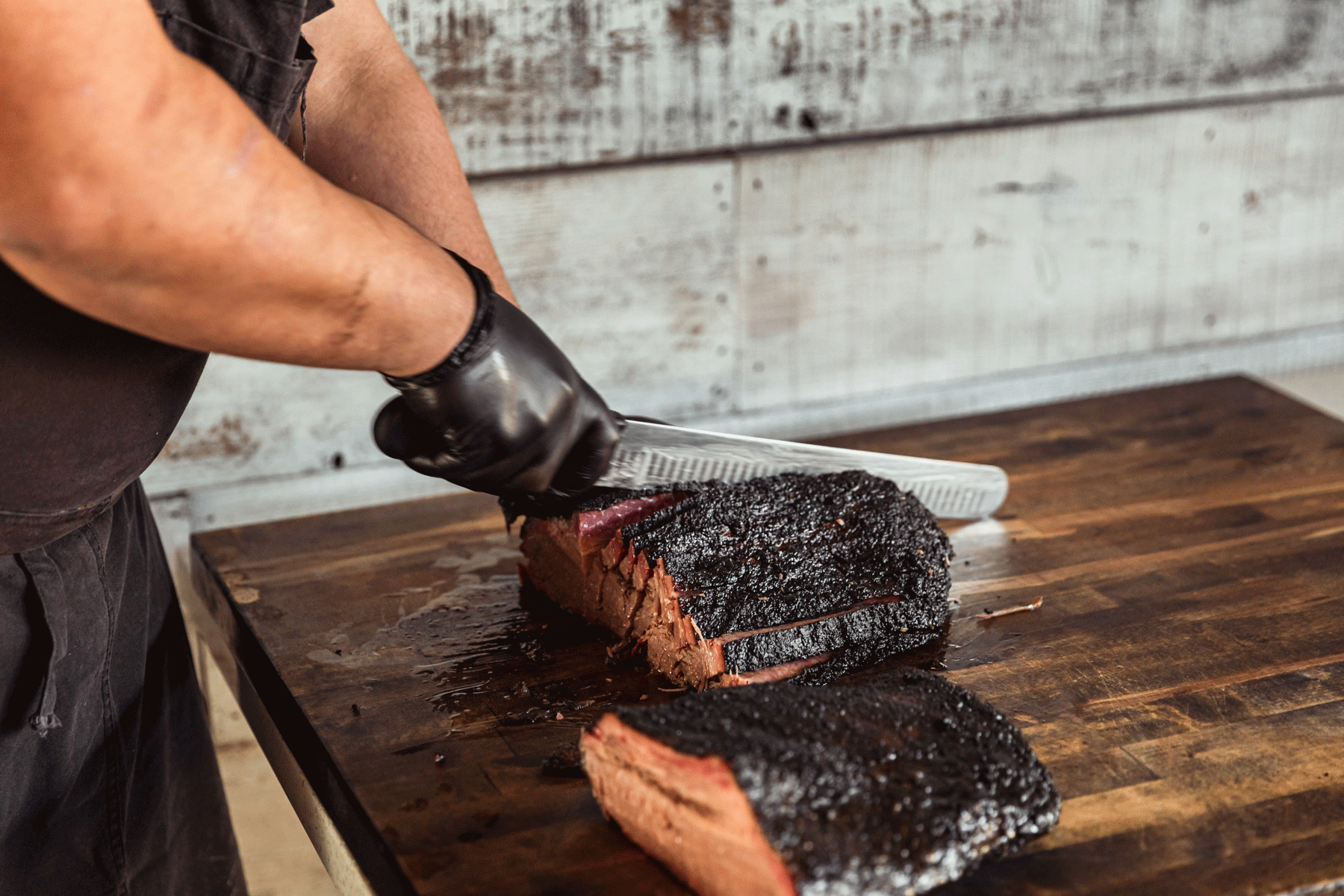 James Ayers
Bay-area native James Ayers is Sonoma Cheese Factory's resident fromager (that's "Cheesemonger" in English). With over thirty years of experience, he brings passion and a wealth of expertise to Sonoma Cheese Factory.

James travels extensively throughout the United States and Europe to curate one of the most exciting cheese selections in the world. His genius is evident in his crafting of creative cheese and beverage pairings including his all-time favorite – brie and cider.
Oscar Gomez
Utilizing extended curing techniques, our signature sauce, and a beautiful presentation, Executive Chef Oscar Gomez merges the art of fine dining with versatile barbecue to draw out maximum flavor in every bite.

We carry The Butcherman sandwiches and meats to go throughout the week and also feature their full menu at Sonoma's Tuesday Night Market.

When to see Oscar and get taste of The Butcherman:
Mon, 11am – 4pm
Tue, 11am – 4pm at the Farmers Market
Wed, closed
Thu, closed
Fri, 11am – 4pm
Sat, 11am – 4pm
Sun, 11am – 4pm
Todd Jolly
With an illustrious career spanning the realms of wine distribution, wine production, and supply, Todd Jolly has earned the distinguished moniker of "The Champagne King." Throughout his remarkable journey, he has traversed the vineyards and cellars, weaving a tapestry of expertise and passion for the world of wines.

Todd's profound understanding of the intricate art of winemaking has been honed through years of dedication and hands-on experience.

Today, Todd Jolly stands tall as an independent retailer at Sonoma's Best, driven by a relentless passion for personal service and an unwavering commitment to building lasting relationships with his customers. He cherishes every interaction as an opportunity to guide fellow wine enthusiasts on a captivating journey of discovery. Each bottle becomes a testament to his devotion to ensuring that every customer finds the perfect wine to suit their taste and occasion.
Originally founded as Sonoma Valley Creamery by Italian immigrant Celso Viviani in 1931, this small, family- owned business in the abundant Sonoma valley grew to put California on the world cheese stage. At its inception, the Sonoma Cheese Factory produced Italian-style hard cheeses and fresh cheeses, specifically cottage and cream cheese. Eventually, production shifted towards semi-hard cheeses, including its flagship—Sonoma Jack.

The awards followed. In 1987, Sonoma Cheese Factory became the first cheesemaker west of the Mississippi to win a medal in the United States Championship Cheese Contest in Wisconsin with their Sonoma Garlic Jack.

Today, Sonoma Cheese Factory resides in the same historic location it has since 1945 and is revitalizing its rich legacy in the Sonoma Valley and beyond.
Visit Us Today
The Sonoma Cheese Factory is open 7 days a week. Come visit us and enjoy the best of Sonoma.


Find Us Here